Let Our Muscle do the Work
Choose How Much Muscle You May Need
We bring the muscle
Our team can move you.
Our team of professionals is dedicated to providing top-notch service to ensure a smooth and stress-free move for our customers. We offer a wide range of services, including packing, loading, transportation, and storage solutions, to accommodate all of your moving needs. With our reliable team and equipment, you can trust us to handle all aspects of your move with care and efficiency. Contact us today to learn more and get a free quote.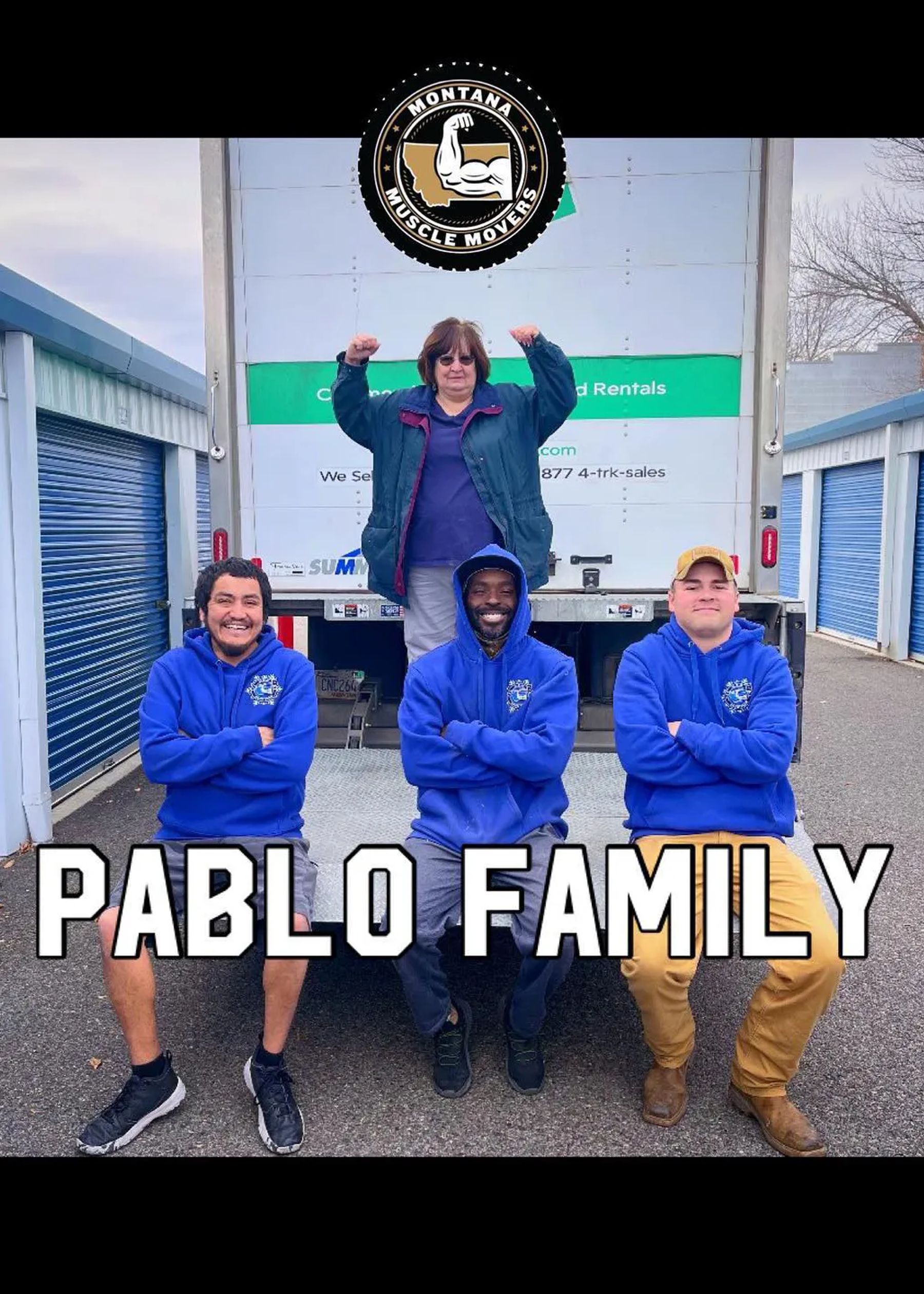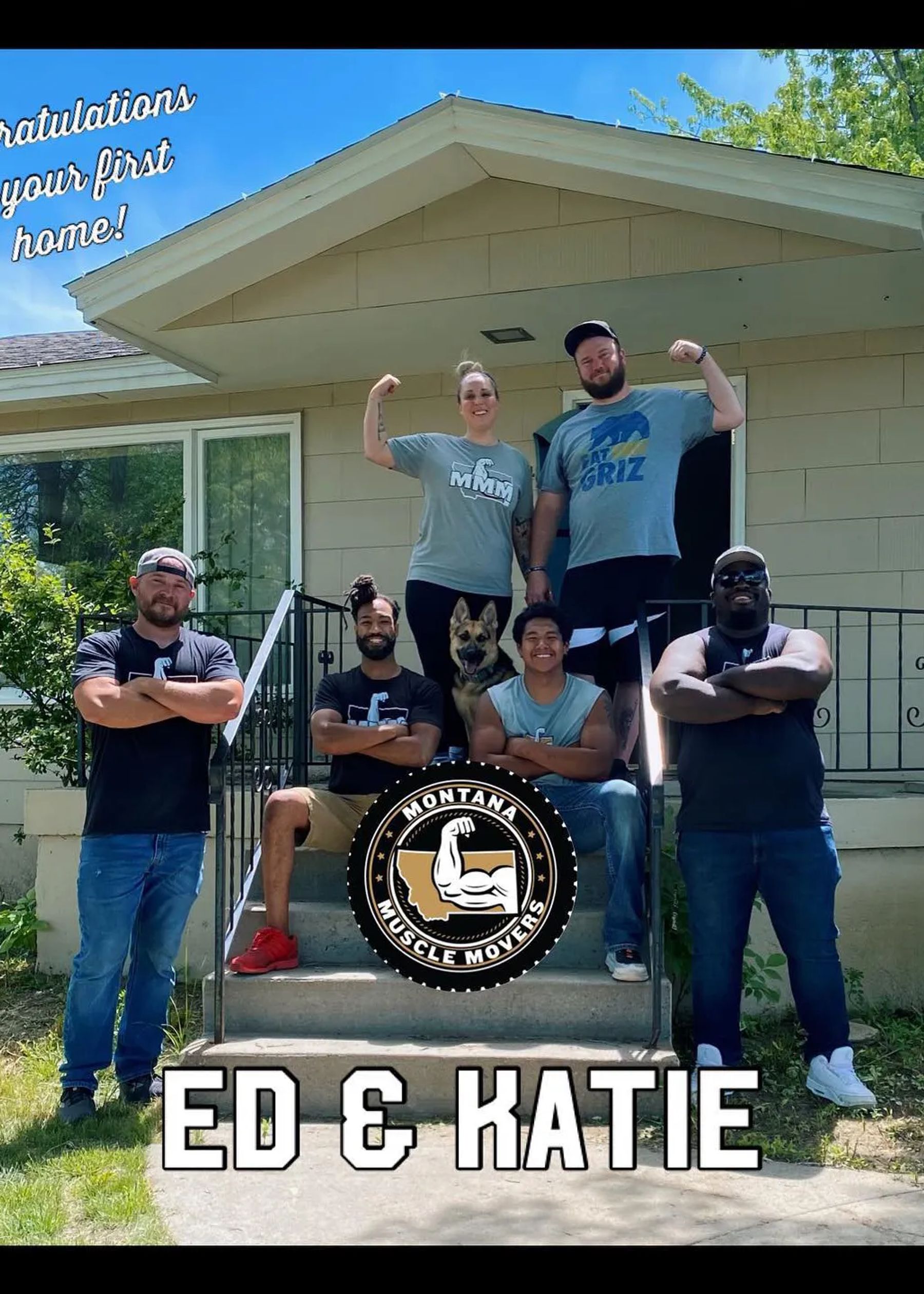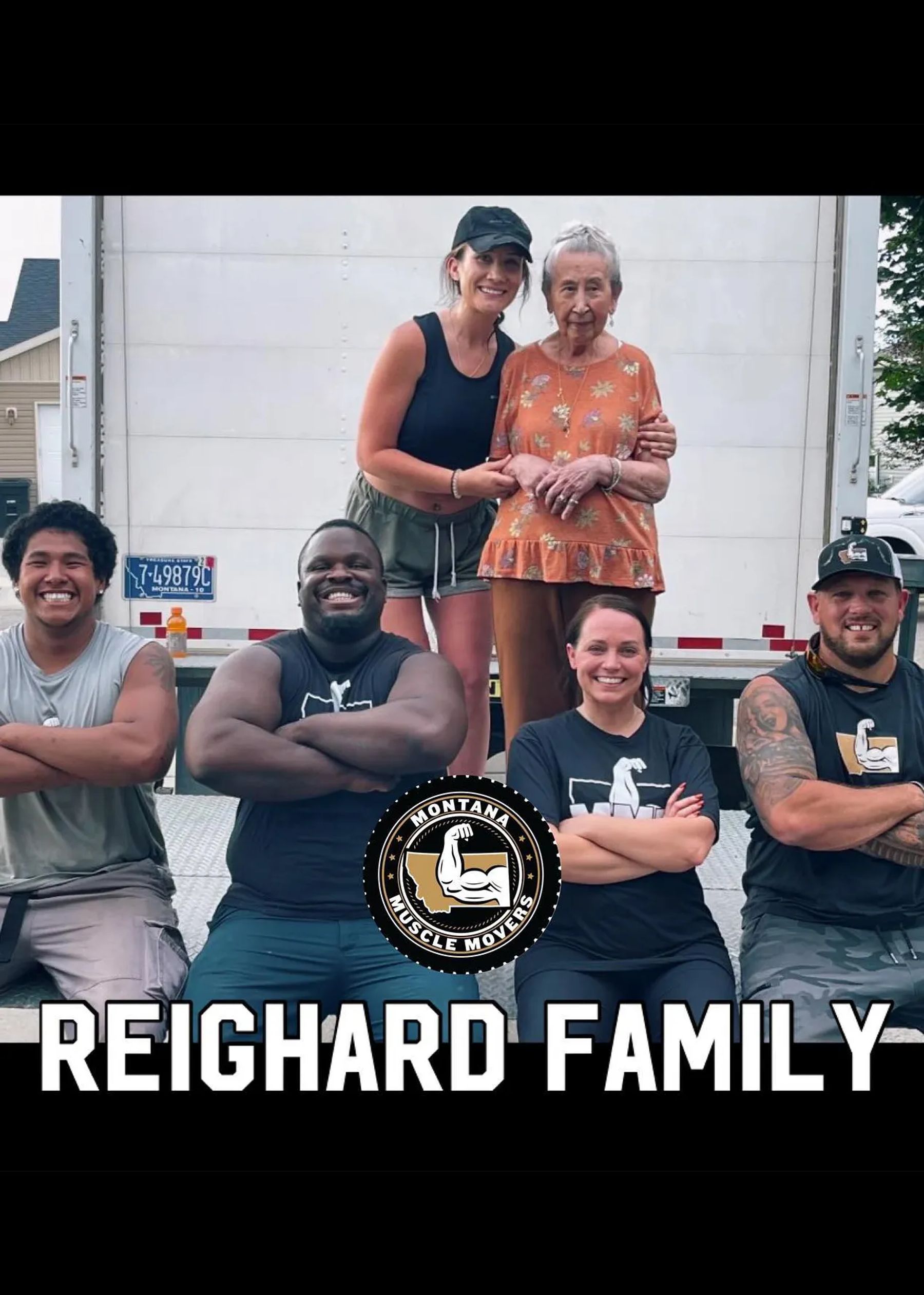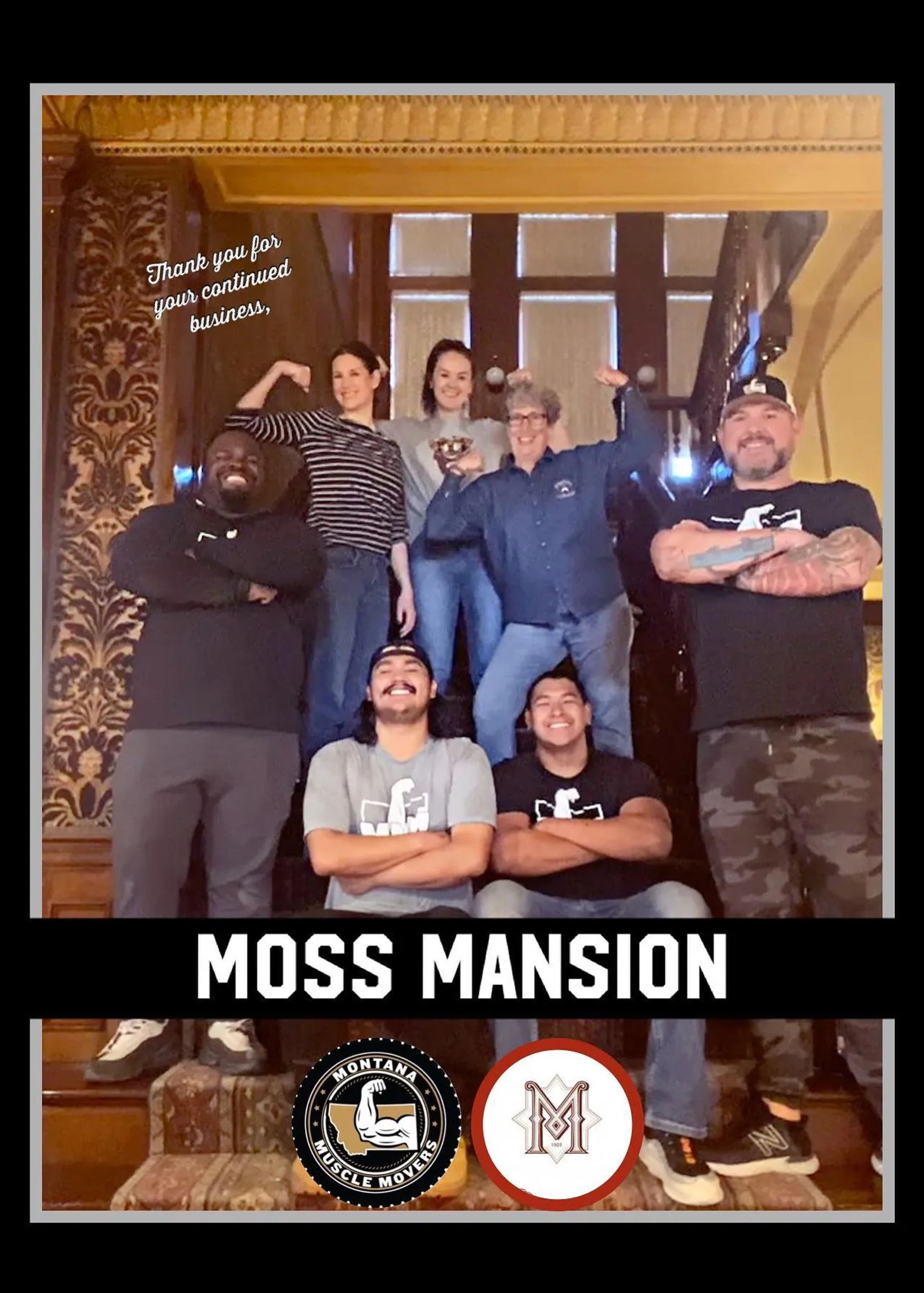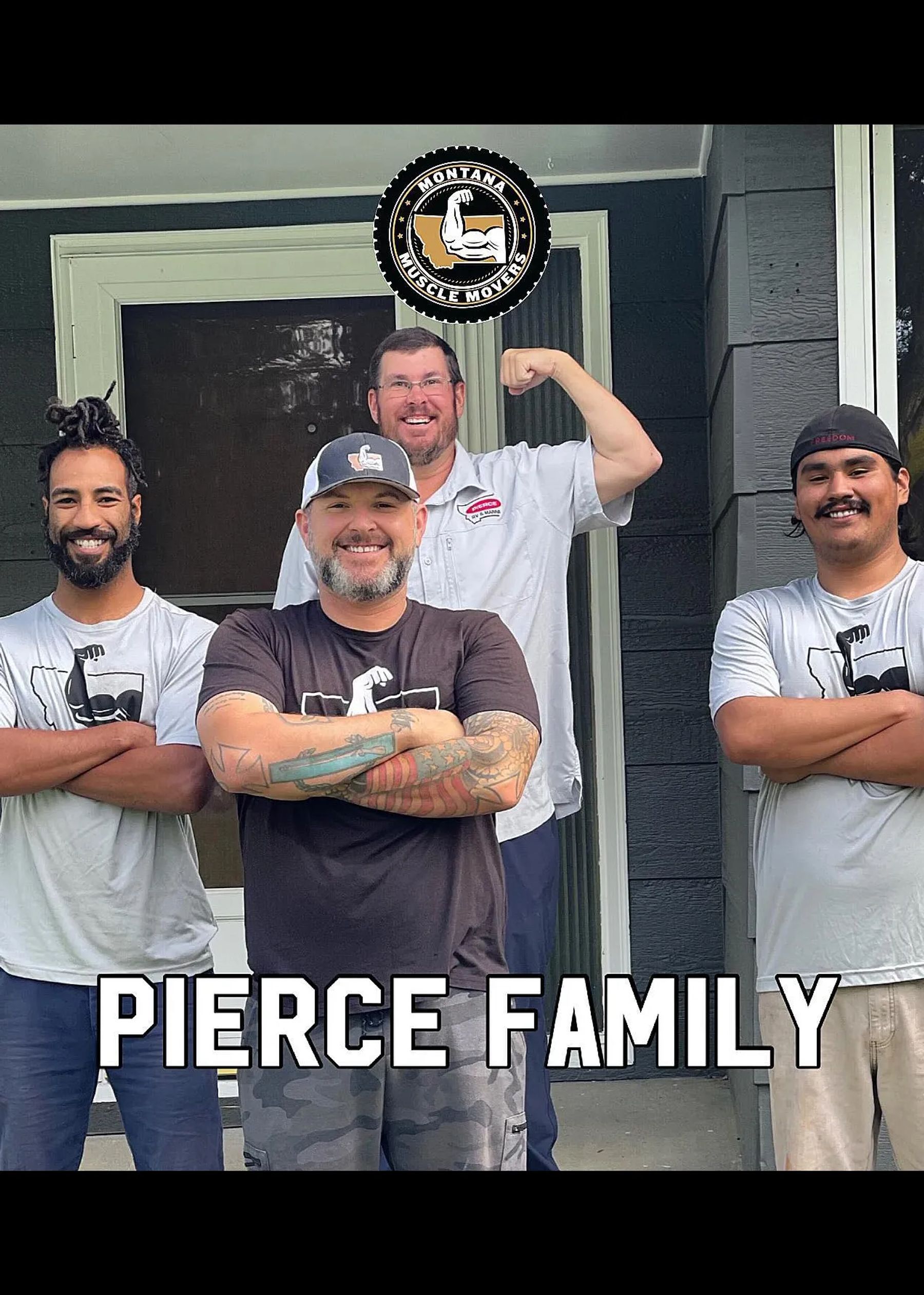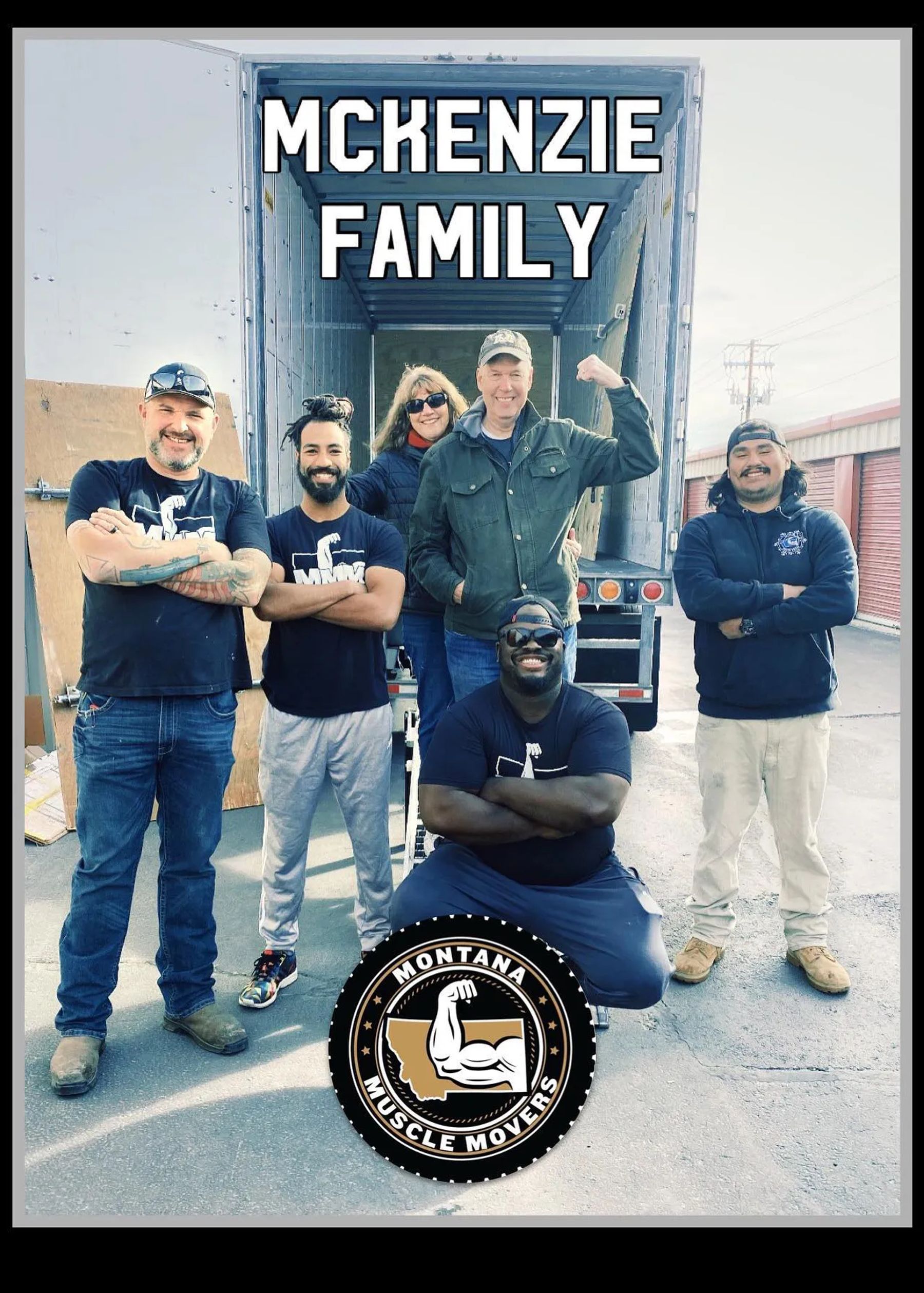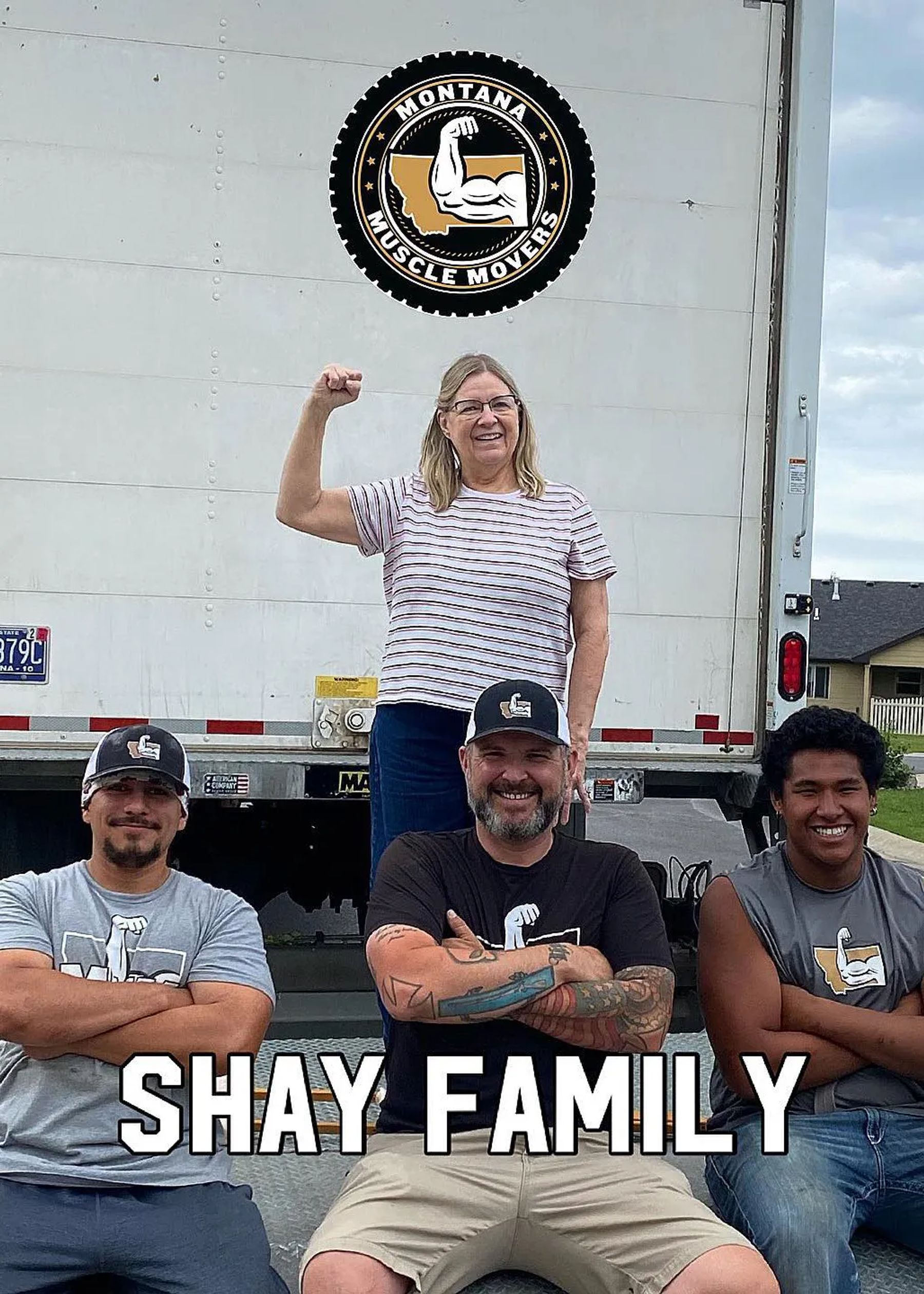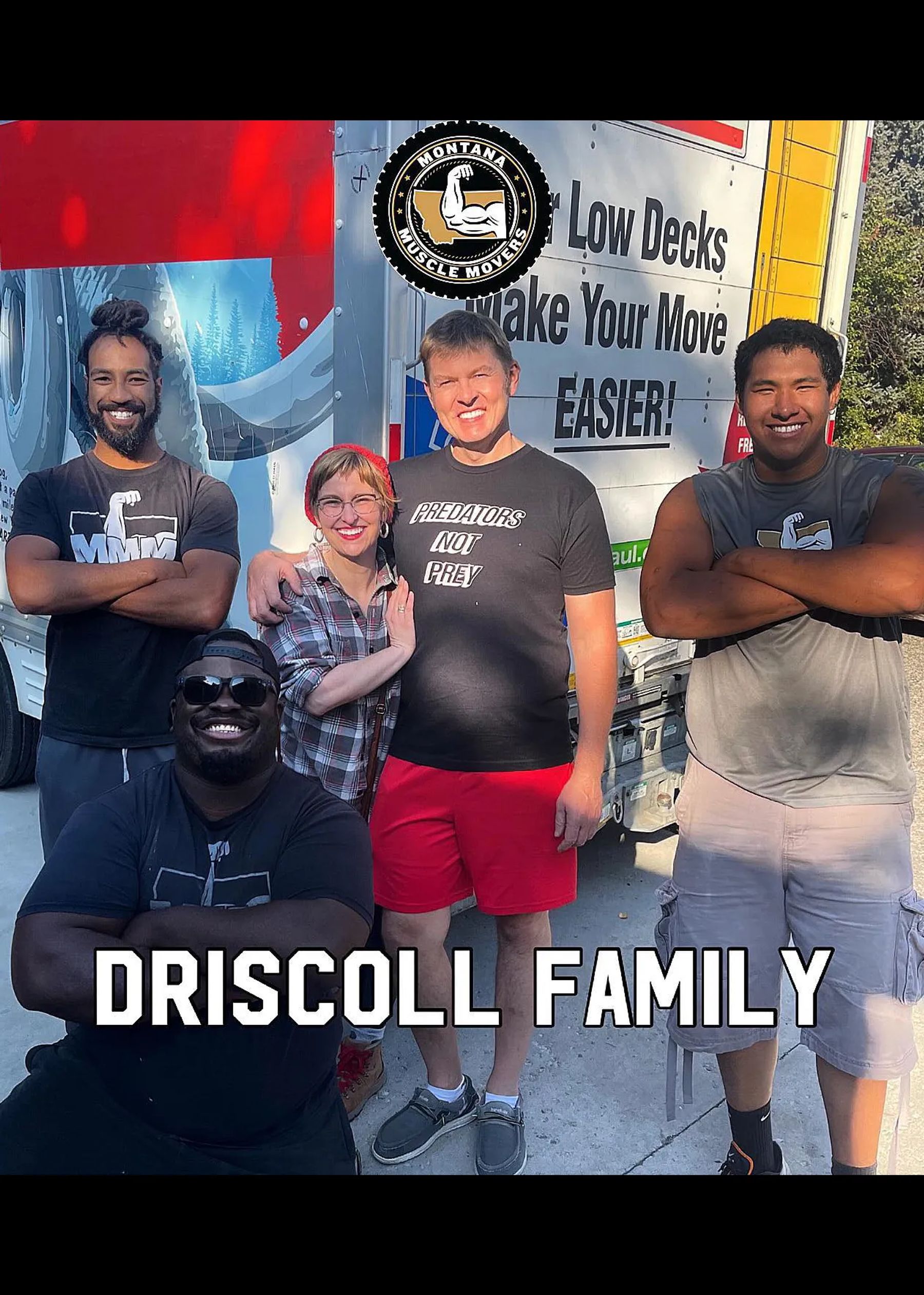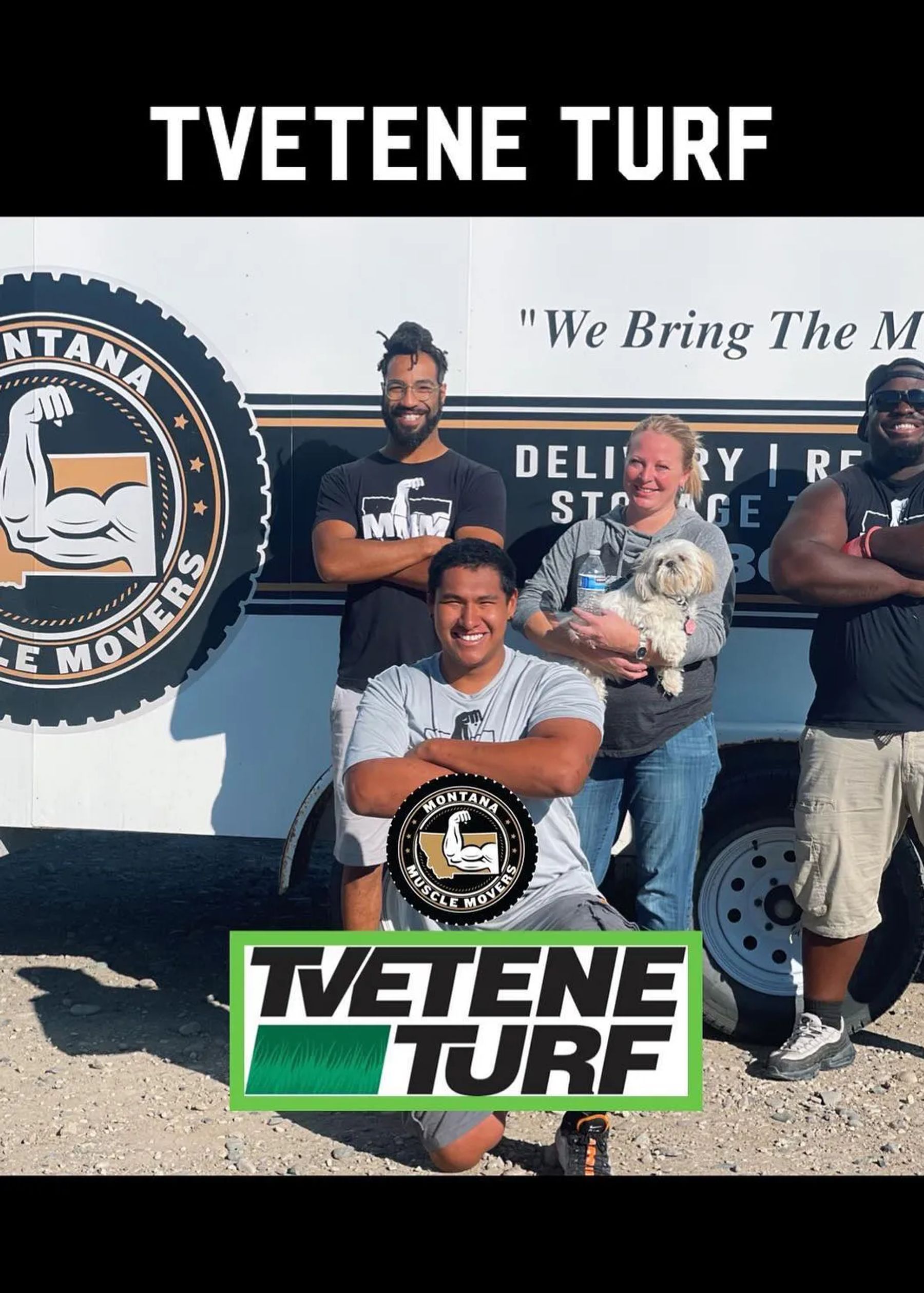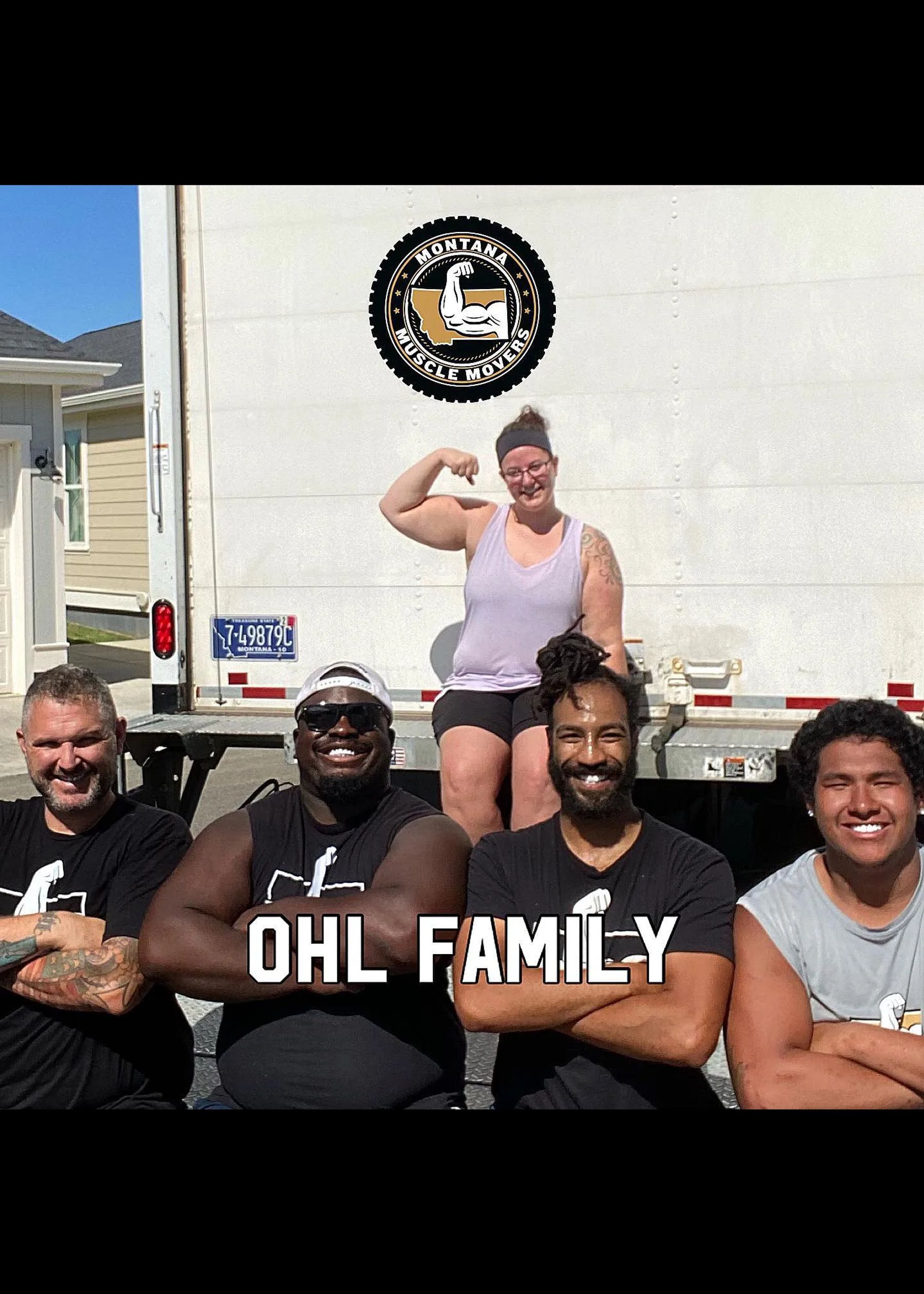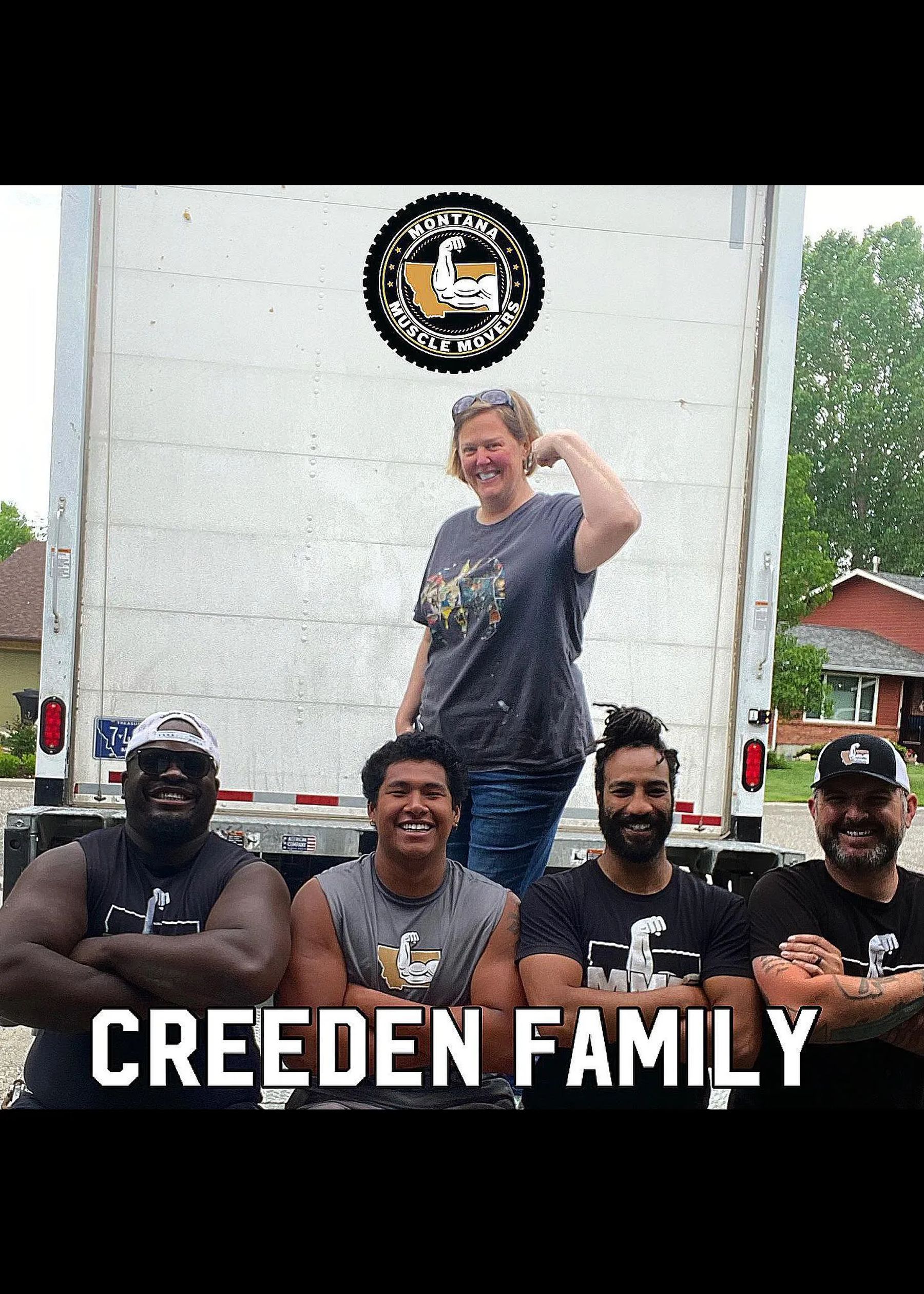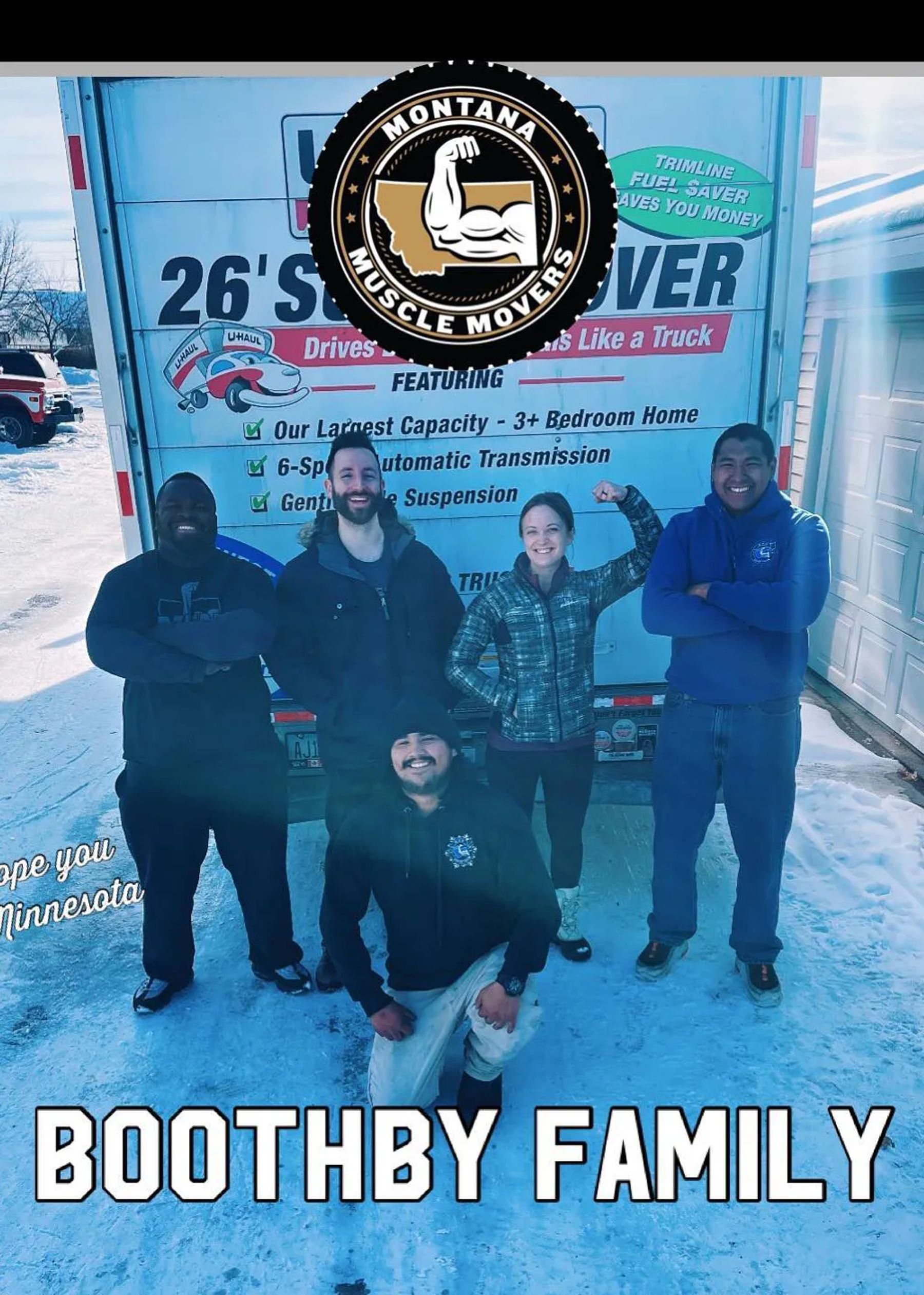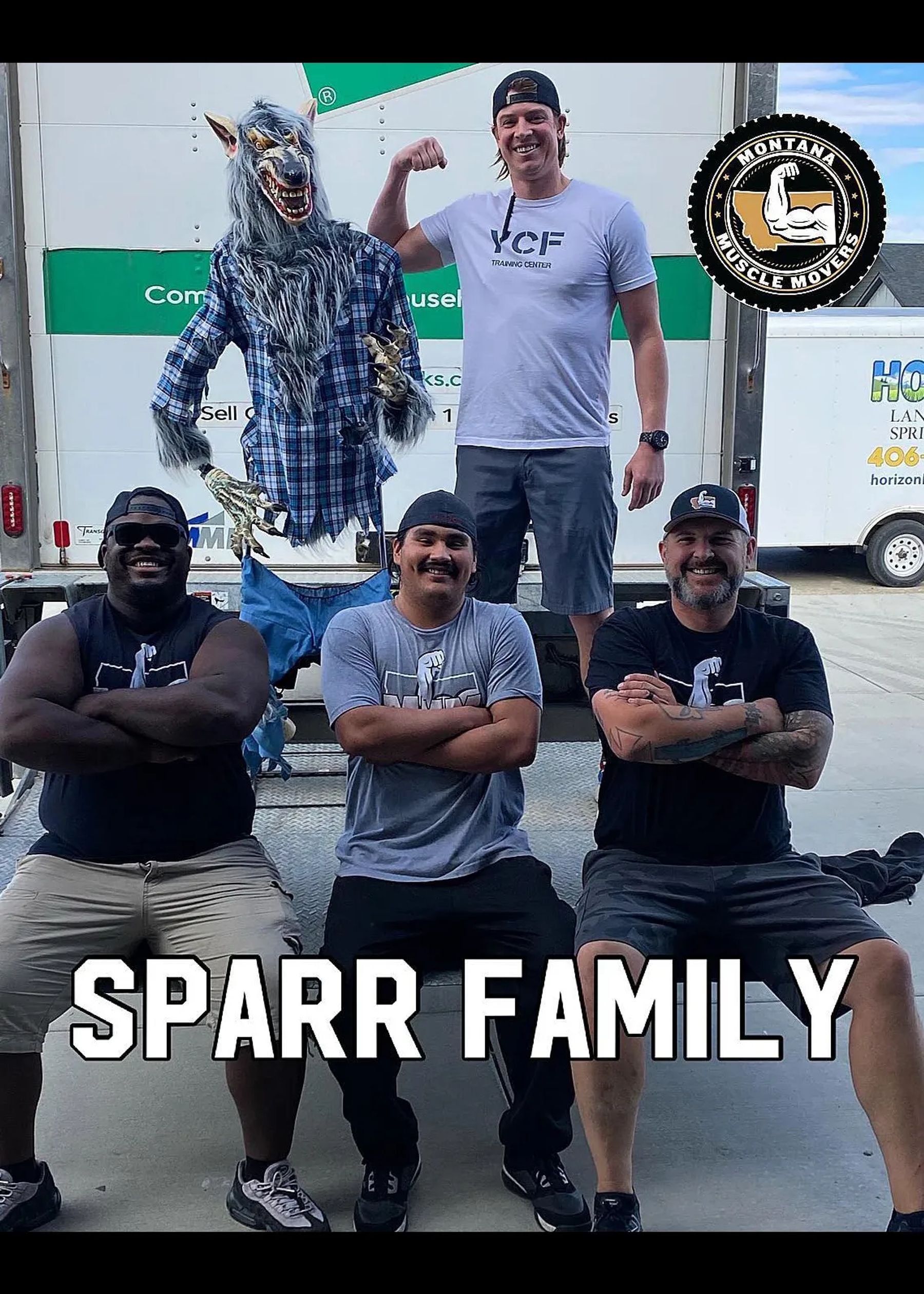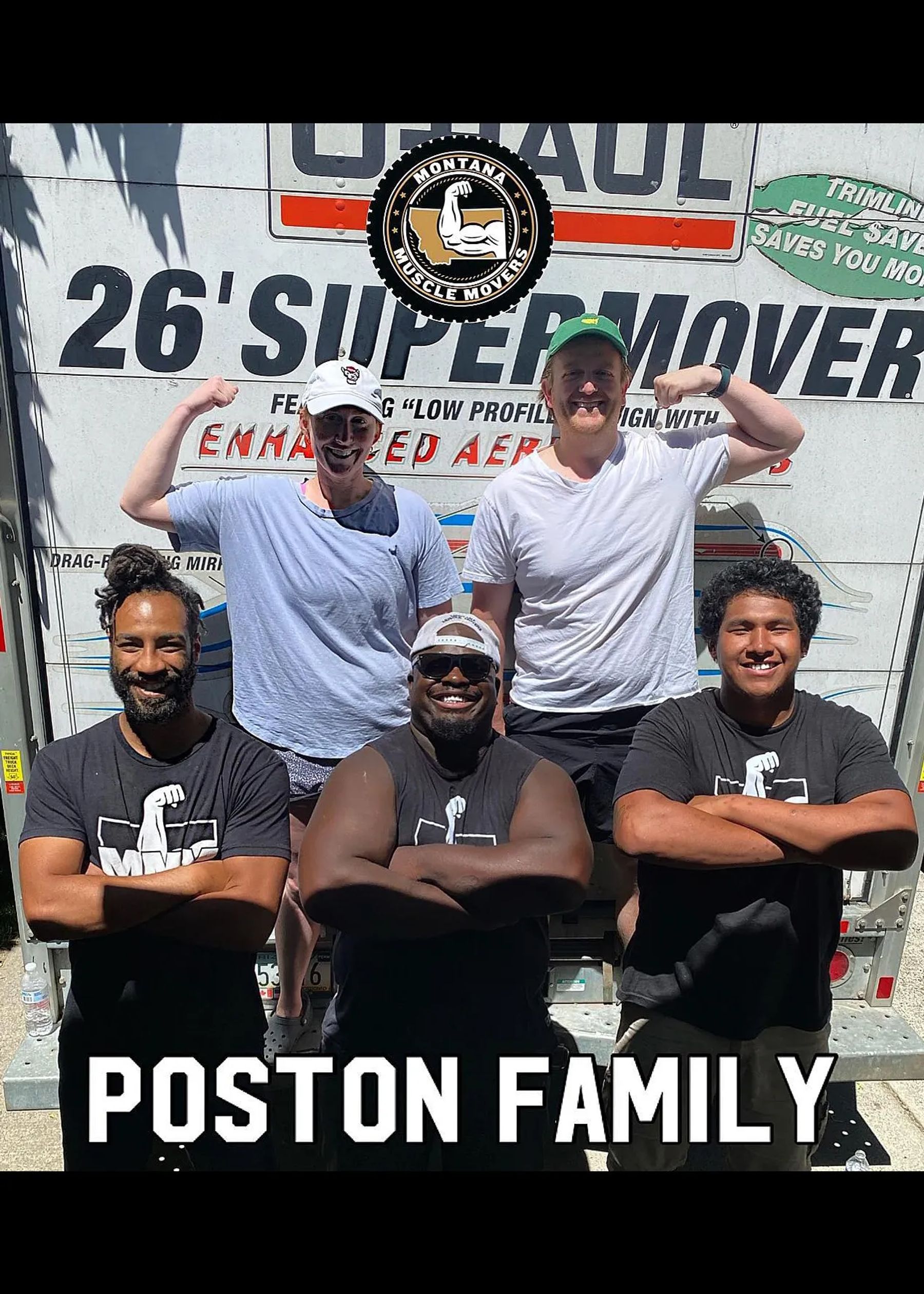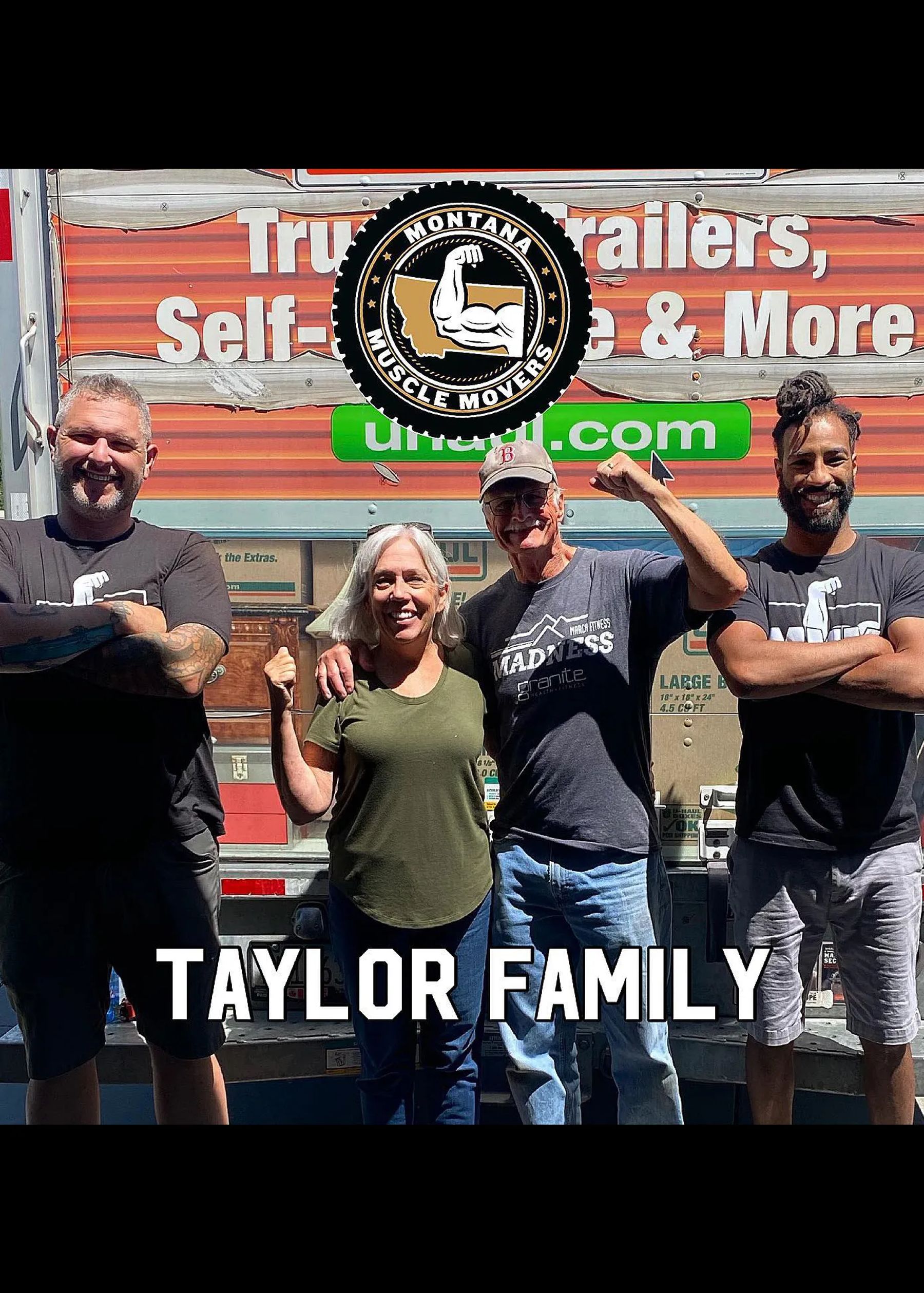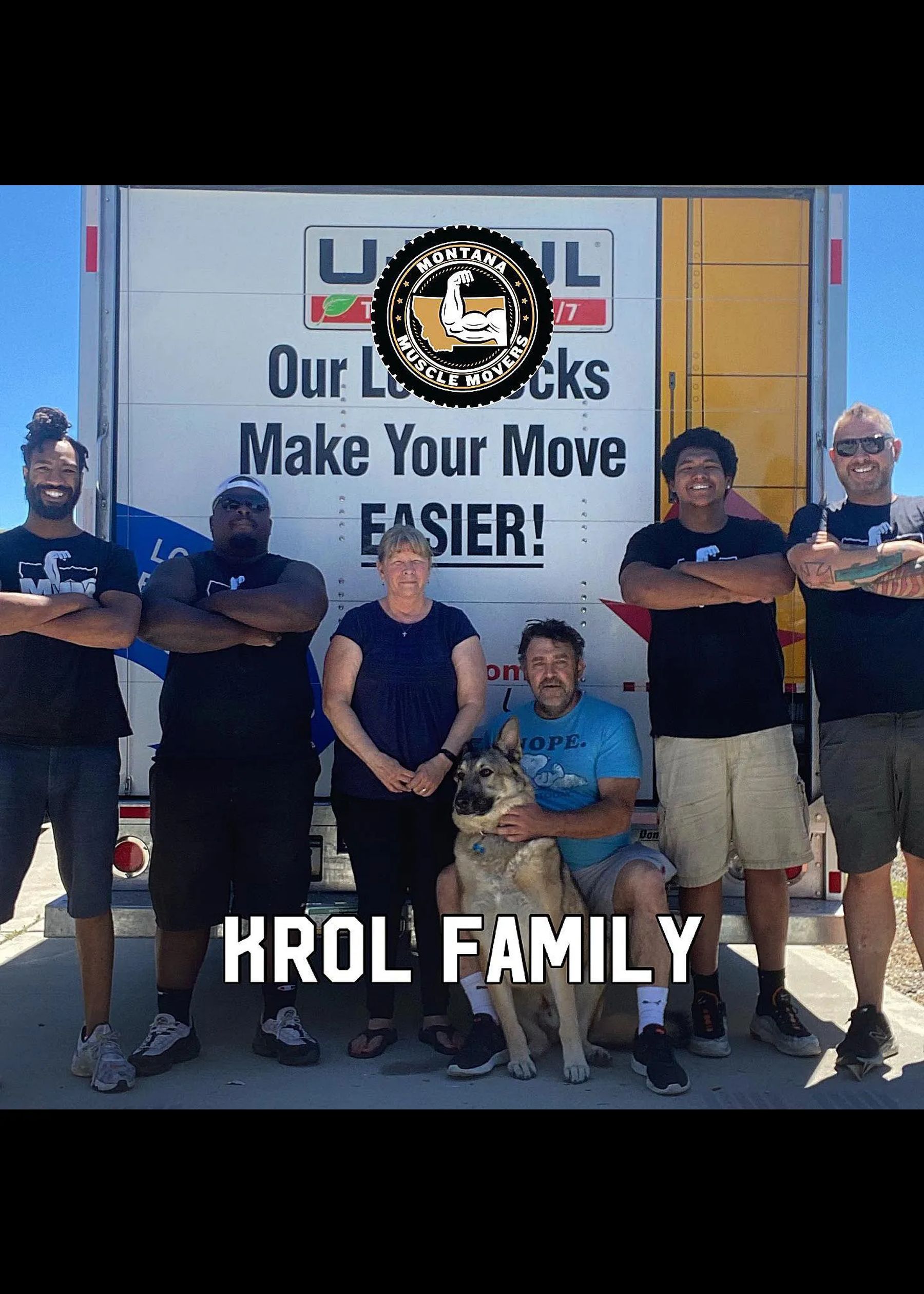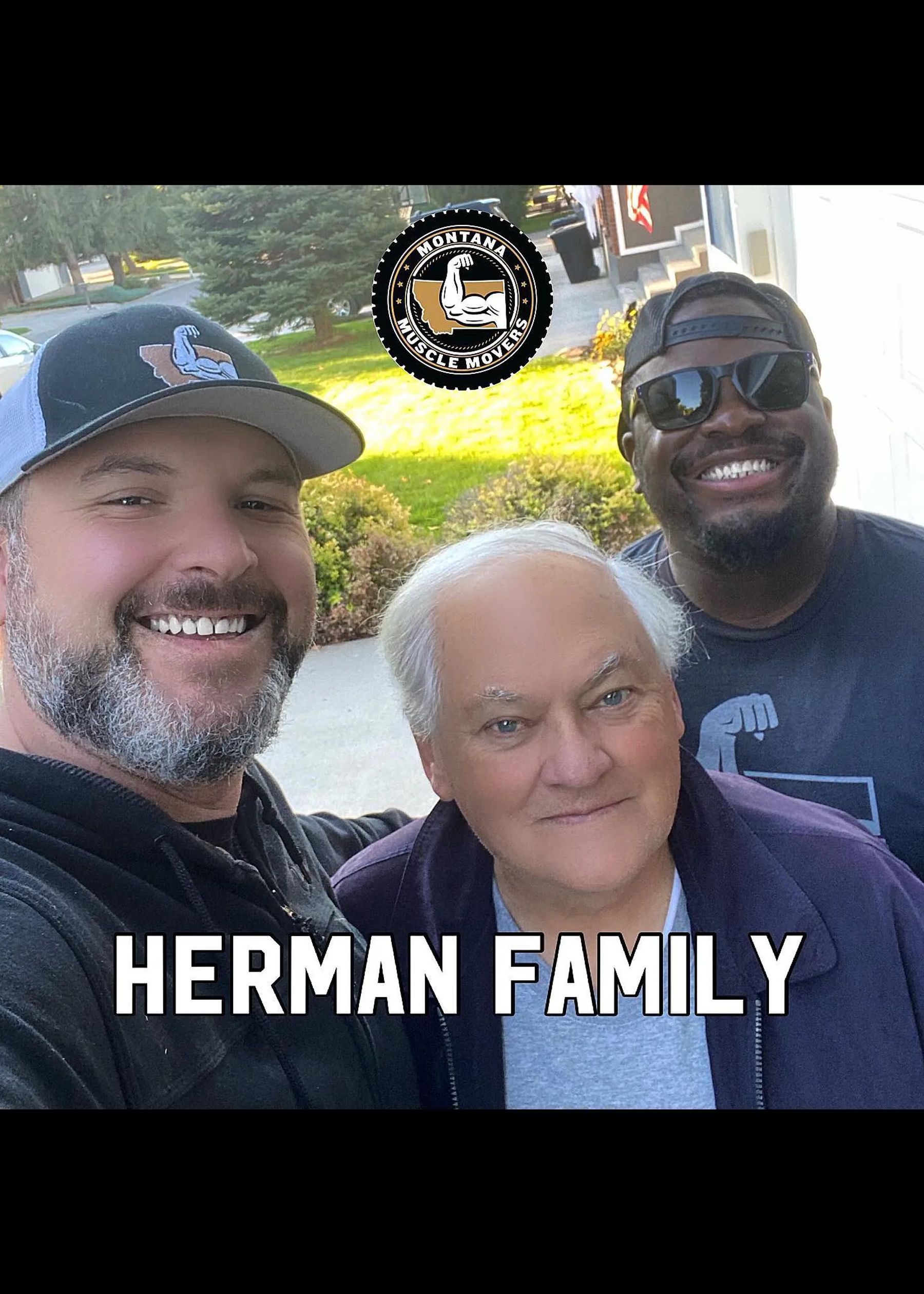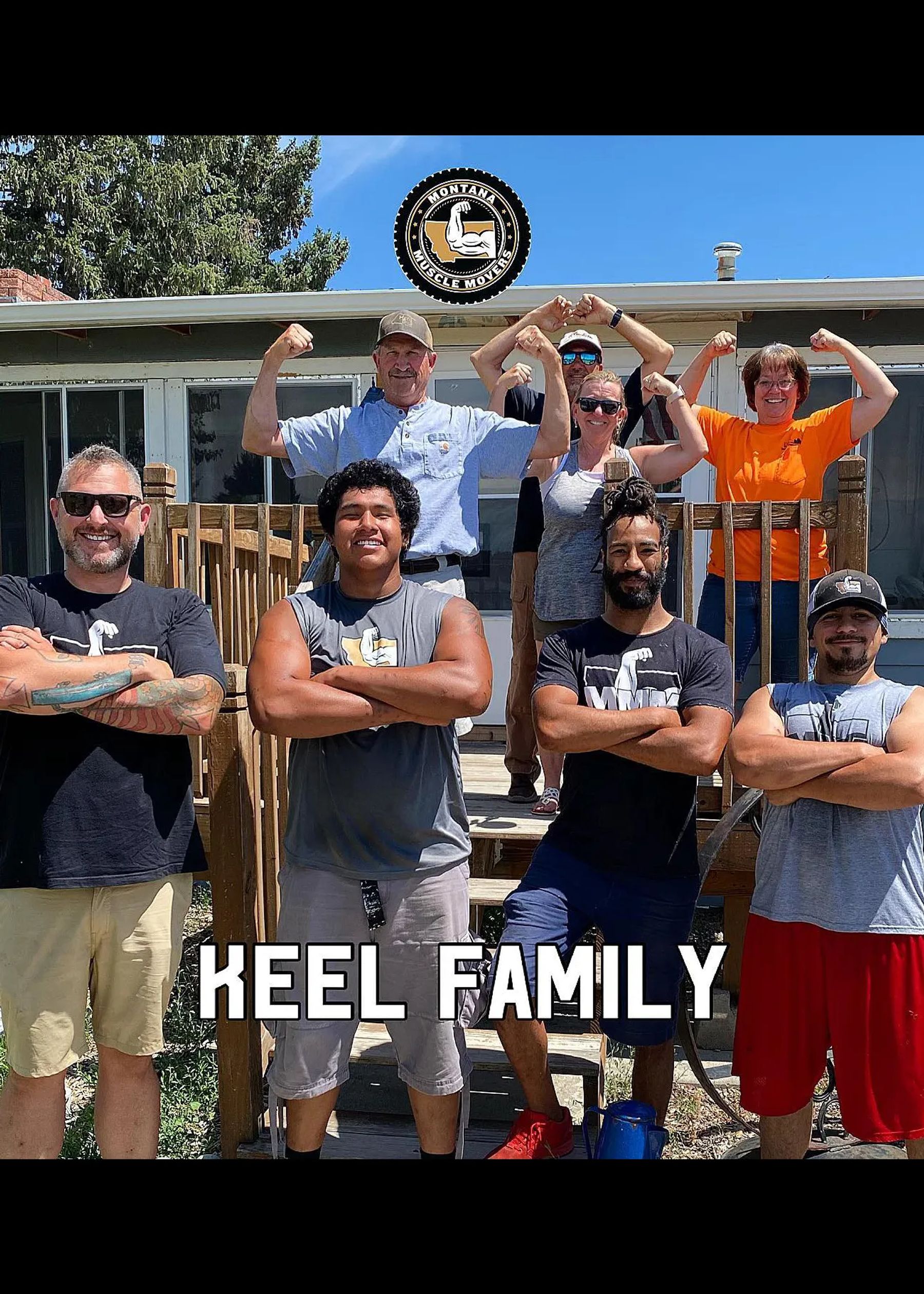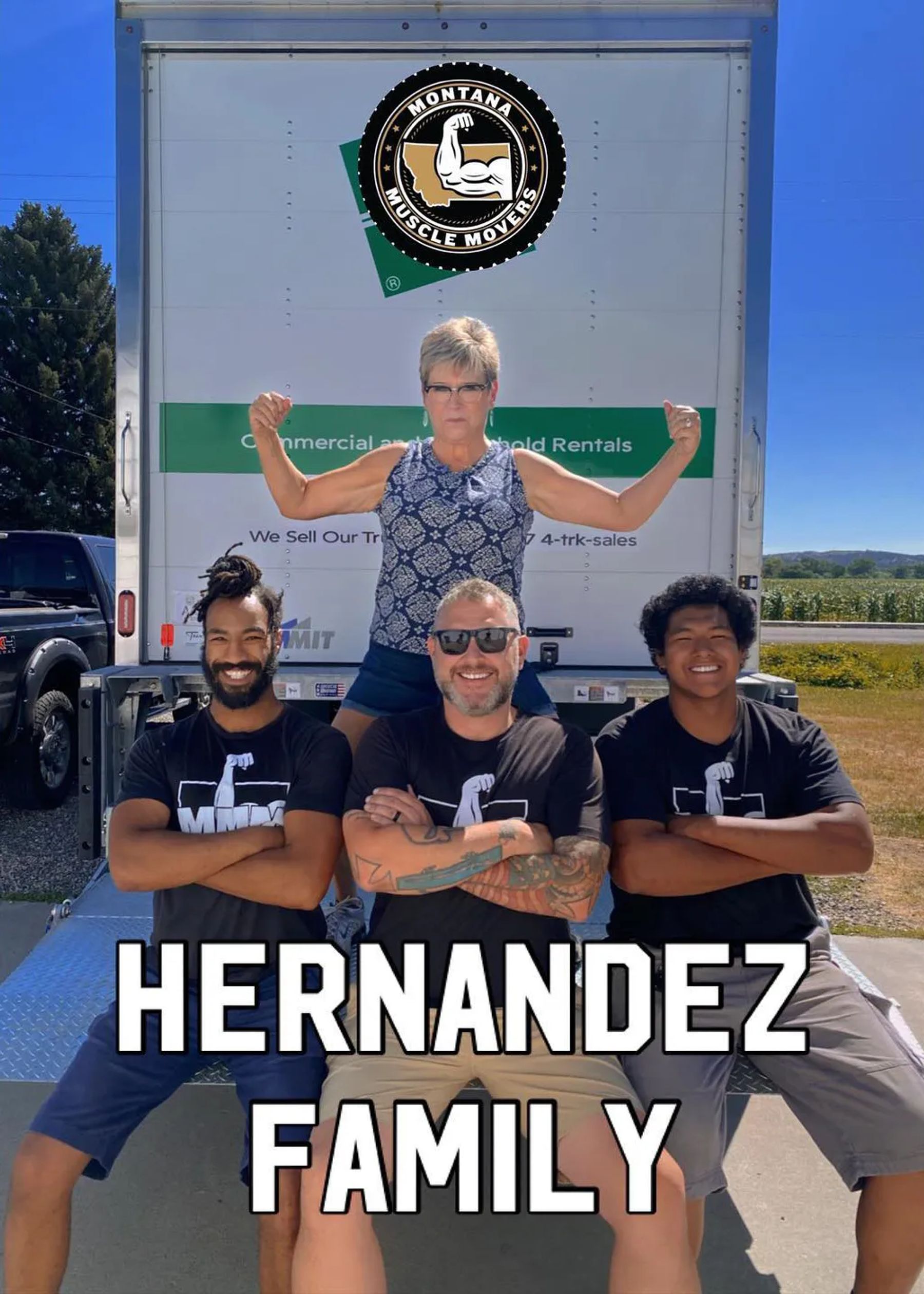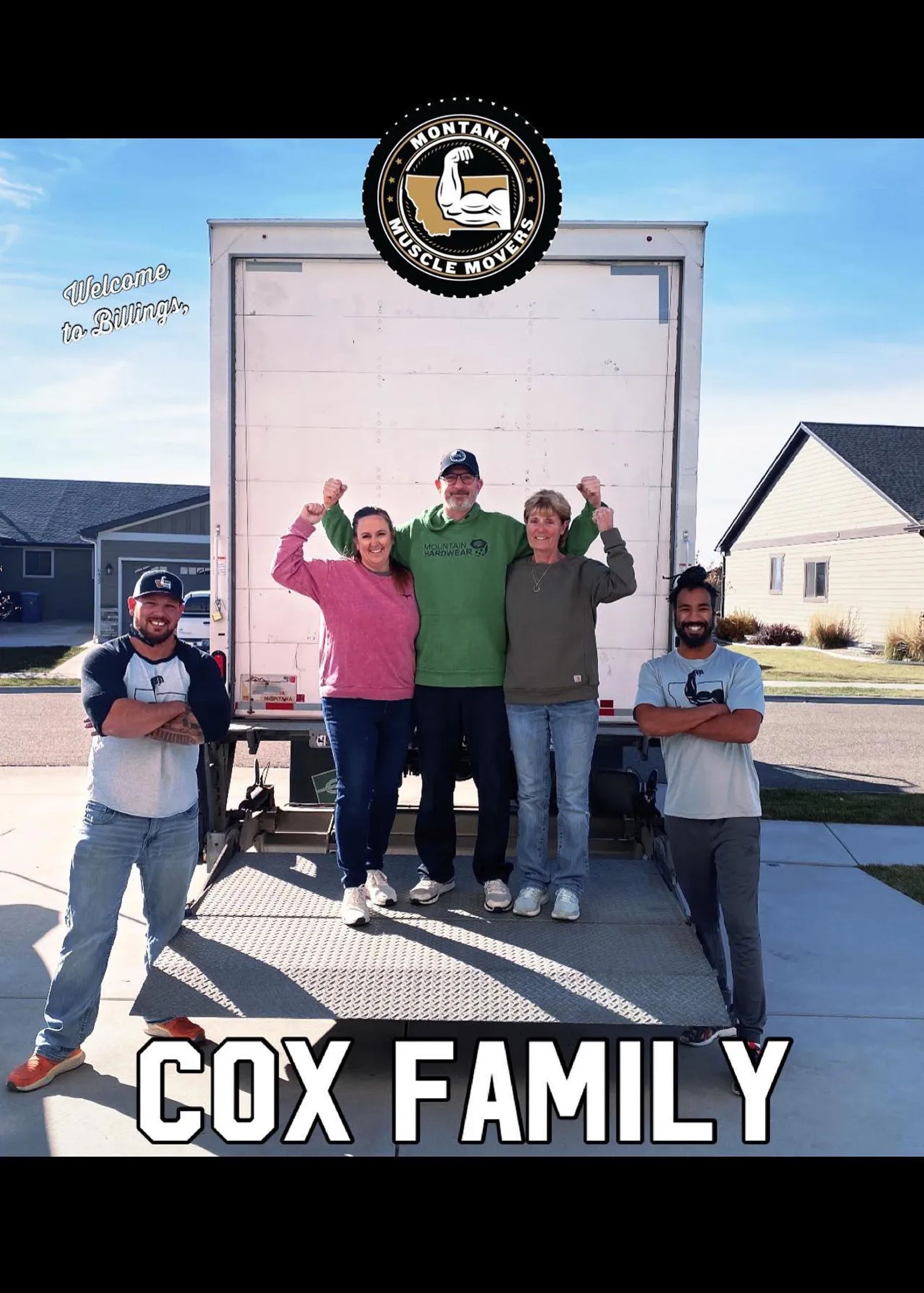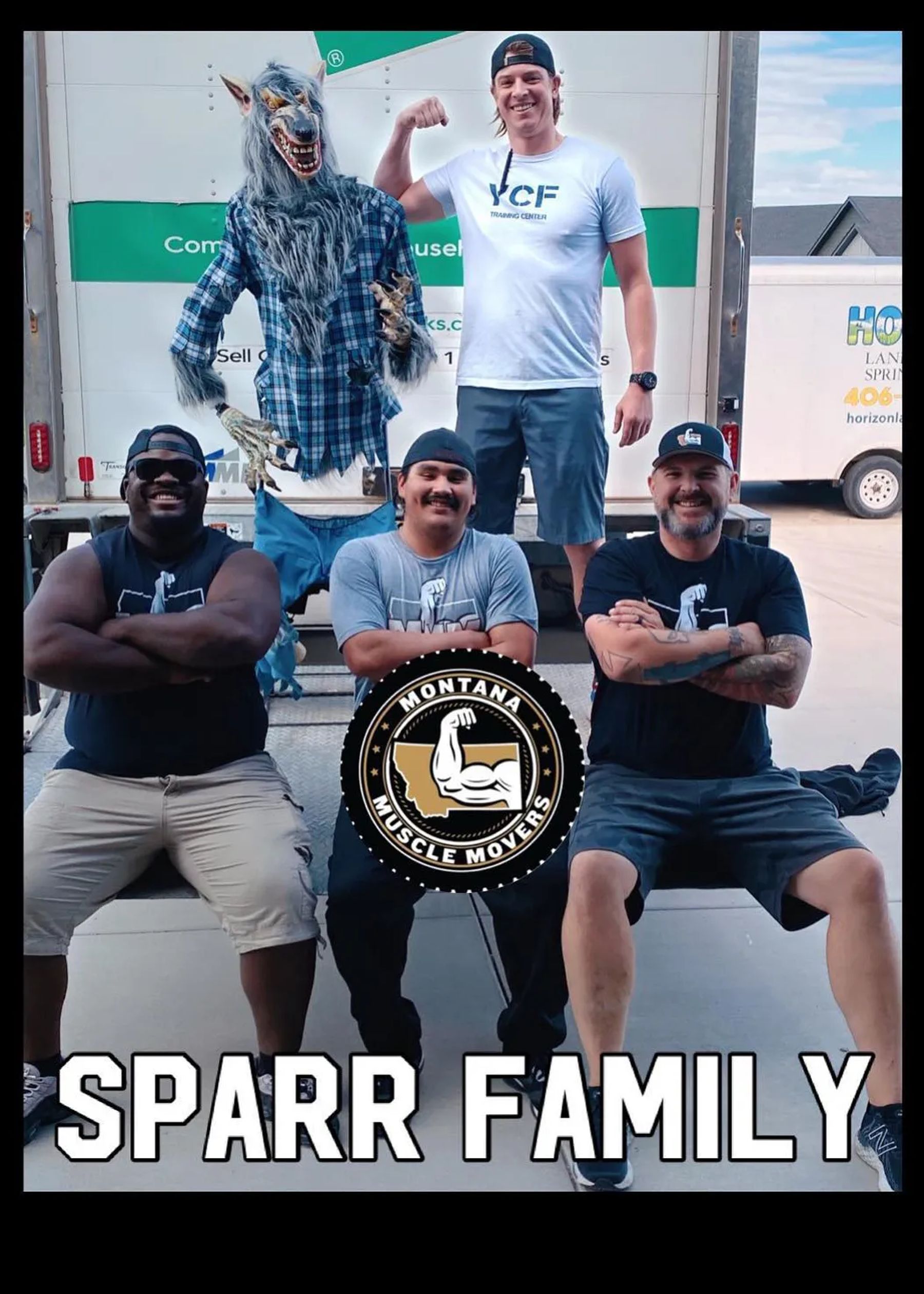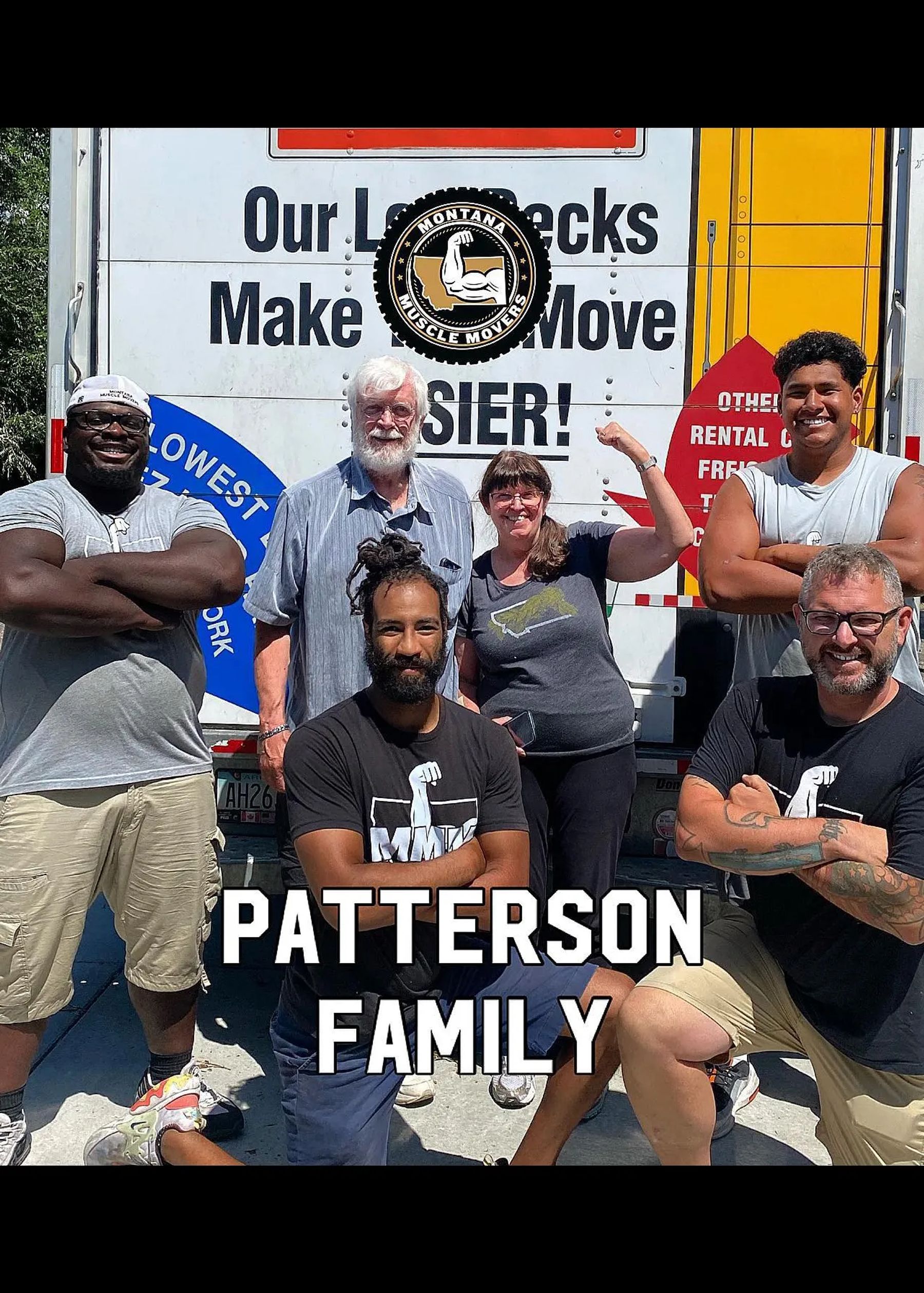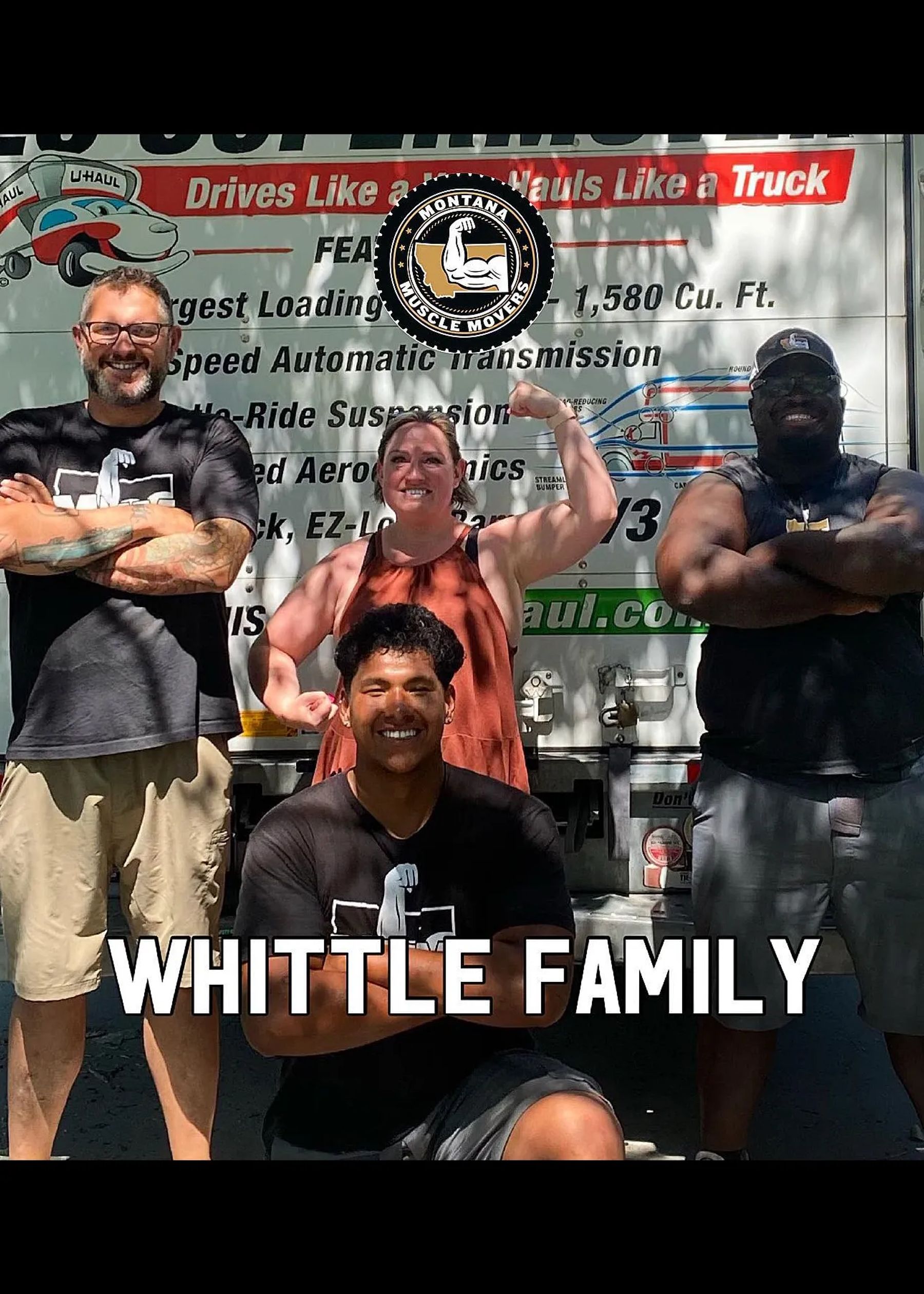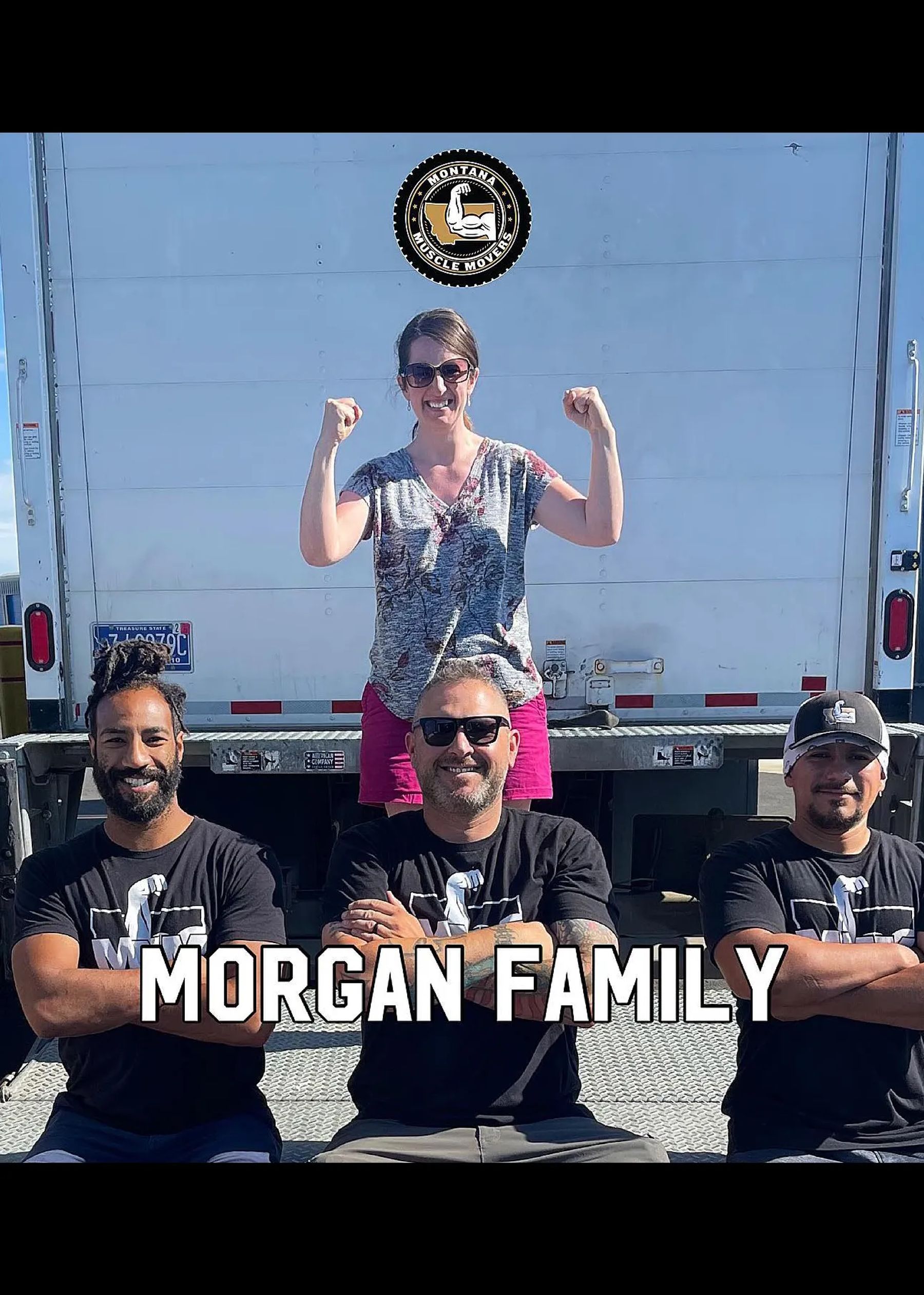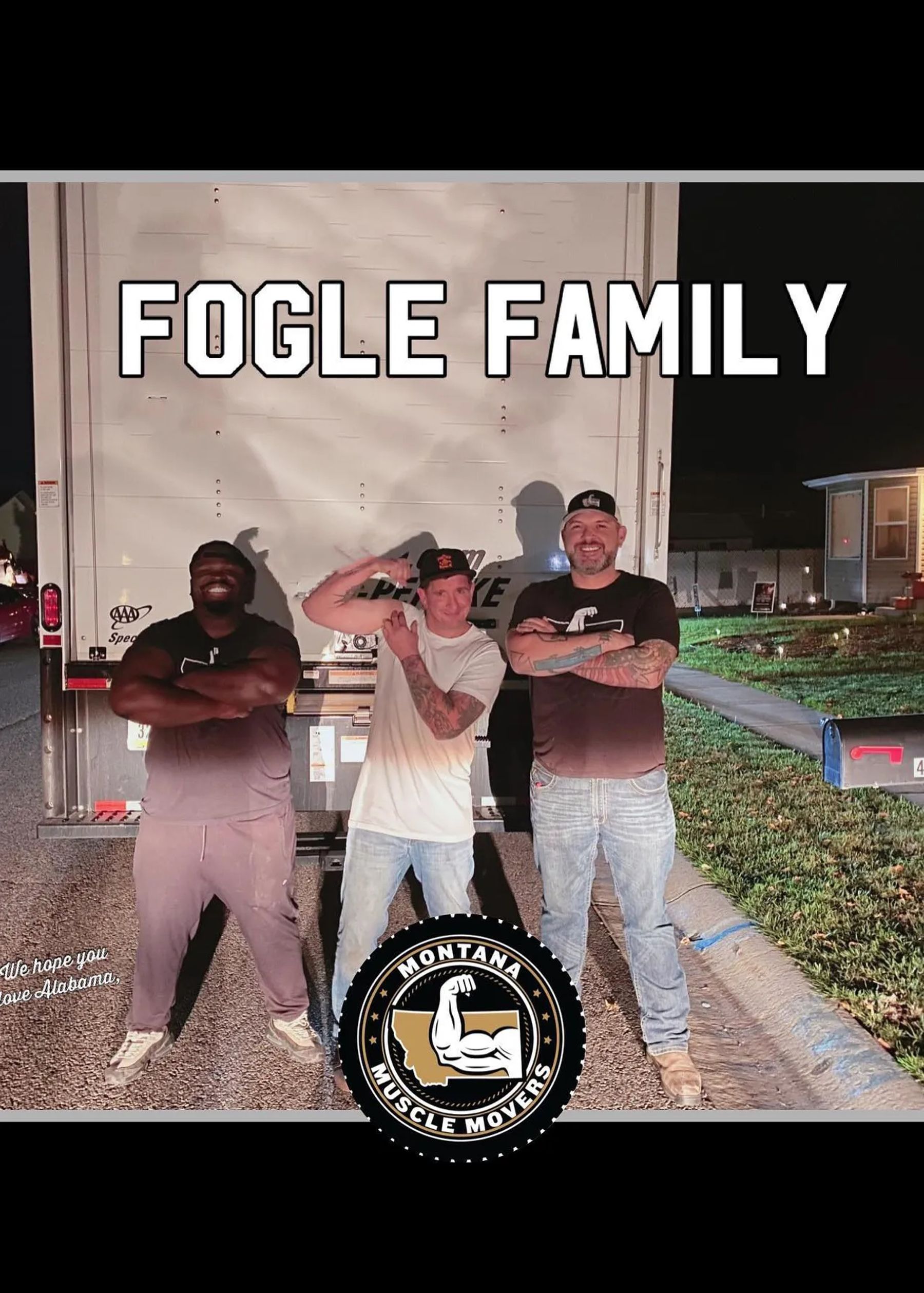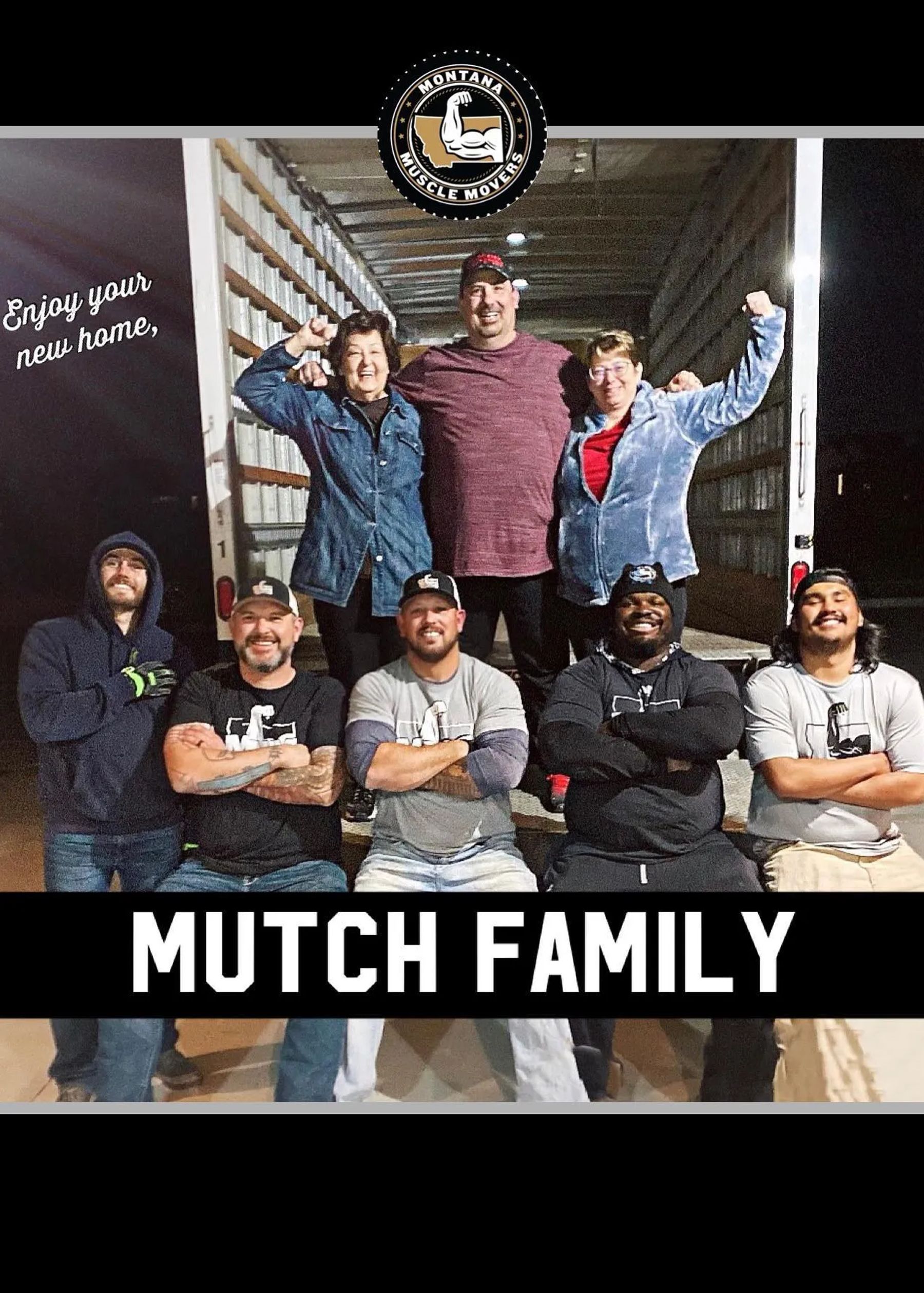 Have really heavy stuff?
Heavy Item Fees
0.30 cents per pound or $250 whichever is more. We have invested in a gun safe electric dolly for gun safes up to 1200 pounds. Contact us for more information.
Choose how much muscle
Our Rates
Two Man Crew - $110/ hour
Three Man Crew - $165/ hour
Four Man Crew - $220/ hour
Five Man Crew - $275/ hour
Six Man Crew - $330/ hour
We hold a $220 minimum charge.
Commercial rates apply.
Time starts and stops at our warehouse at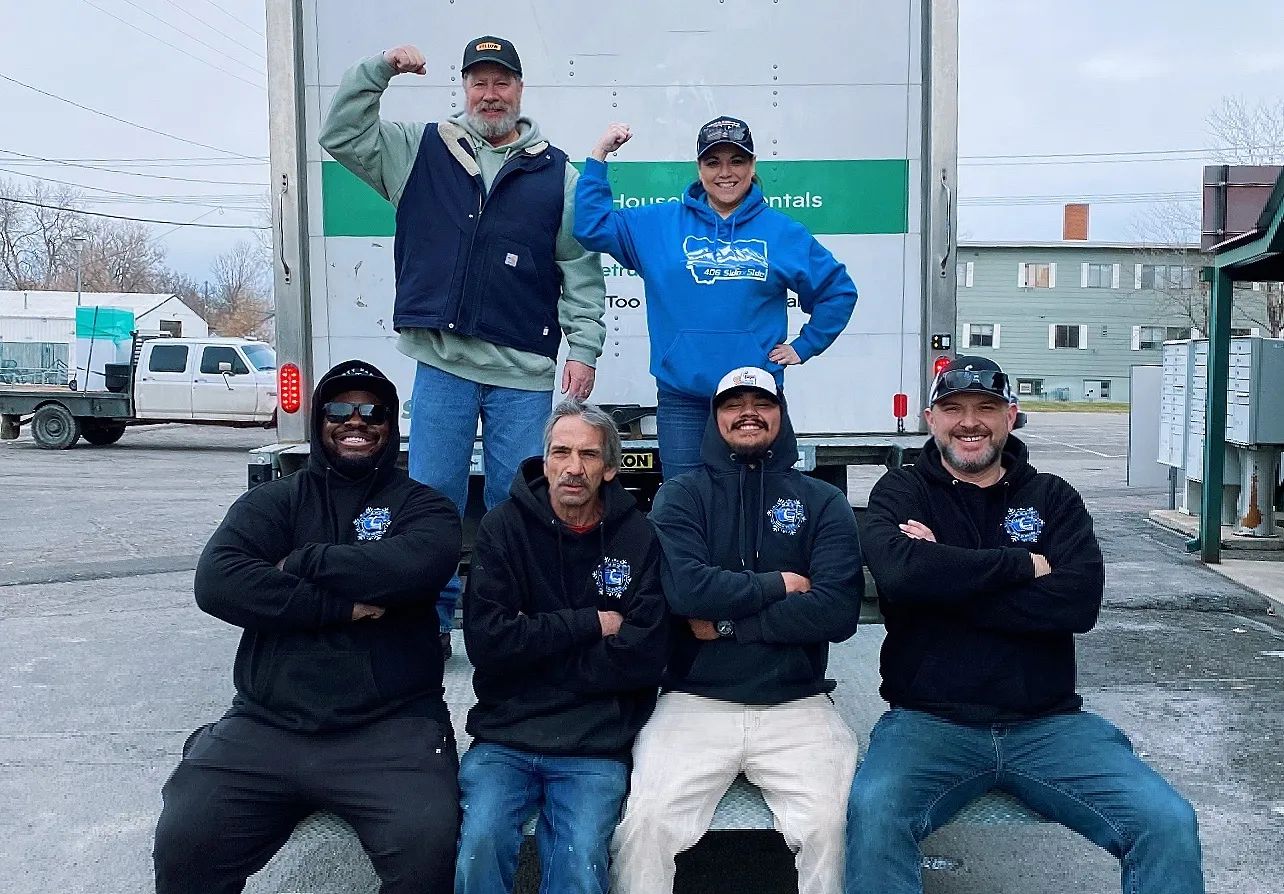 Need Extra Muscle?
Safes Muscle Rates
Additional Fees apply on Safe moves if complex maneuvering is required.
Lots Of Muscle Needed?
Piano Muscle Rates
We move UPRIGHT pianos on a case by case basis. Contact us for more information.
Montana Muscle Movers
— Client Testimonials —
"I had an awesome experience with Montana Muscle Movers. I even contacted them less than 24 hours of needing some furniture moved! They were timely, friendly, affordable, and very professional."

Hannah Evans
"Bill and Bubba rocked our move! Got our whole house loaded with smiles and laughs! Well worth it!"

Jamie S.
"We are more than thrilled with the outstanding job MMM did for us! We have used nationwide movers several times in past 30 years and Mmm is the best—and locally owned which makes big difference. They packed up our belongings and even came back to do heavy lifting of furniture AFTER we moved. Thomas and Tara, owners, have a great team: conscientious, excellent response time and Anton and crew are the best. I hate moving and Anton's crew even made it fun! We give them five stars plus!"

Nancy Swanson
"These guys were great to work with for our move. They were extremely strong and we shared some laughs while they worked. I recommend them 100%. "

Rae K
"These guys are awesome!!! Squeezed me into their schedule to move some heavy freezers and fridge for me. They did an amazing job!!! Will definitely use them again if I need stuff moved!! Thanks again guys!!"

DARYL WAGNER
"This is the best moving company I have ever used! They arrived promptly, took care of all my things and moved two households into one in just 5 hours! Friendly and fun to work with!"

Joe Baily
"We called Montana Muscle Movers completely last minute and as a last ditch effort for help with our move, and they were able to squeeze us in! Not only that, but they were kind, courteous, and efficient! We definitely recommend MMM and will be using their services in the future!"

Kelly Davis
" Awesome crew!! They stepped up for us when we could not get a call back from another moving company.. They moved a hot tub for us within the time restrictions that we had and where very friendly and fun to work with!! I would highly recommend them. They actually call you back!!"

Lana Steinert Cook